News & Events
Maryland DNR (Dept of Natural Resources) Memorial Tree Planting, April 30, 2011: a beautiful day at Myrtle Point State Park planting trees donated by Chesapeake Pet Resort, with our local Boy Scout Troop. Click here for DNR published article on the event.
In the News: Southern Maryland This is Living, Fall 2010 issue, pg 55: Feature article about local pet resorts and Chesapeake Pet Resort & Day Spa.
Chessiepets Staff Certifications, County Times, Sept 16, 2010 pg 8: Chesapeake Pet Resort & Day Spa is proud to announce the recent Staff Certifications by the Pet Care Services Association for Linda. As a valuable member of our staff, Linda has completed the PCSA Pet Care Certification program, to enhance her skills in caring for your special pets that visit us. We are often looking at tools to help our staff do the best job possible for you, and are proud of our three newest certified technicians.
St. Mary's County Animal Control offers Free Spay & Neuter Vouchers! Contact Tony at St. Mary's Animal Control, 301-475-8018, for more info. Program is sponsored by the good folks at SMAWL, St. Mary's Animal Welfare League, and our friends at the Well Pet Clinic in Lexington Park. A great opportunity to do the right thing, and for free!
Chesapeake Pet Resort & Day Spa, In The News: County Times May 27, 2010 Hollywood Pet Retreat Bonds With Local Families, page 17/18, or The County Times home page.
*********************************************************************************
"Socks the Cat" Comes to Chesapeake Pet Resort (2008)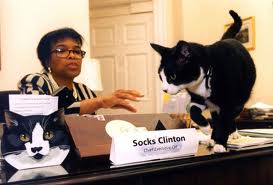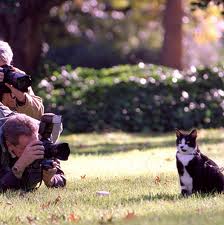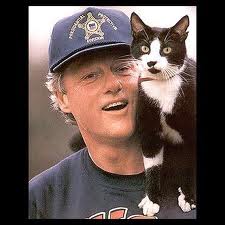 Articles about Sock's Memorial Tree Donated by Chesapeake Pet Resort:
PeoplePets.com, February 26, 2009
BaltimoreSun.com, February 27, 2009 (political column)
Maryland DNR, Feb 2009
The Capital, Annapolis, MD, February 26, 2009
Associated Press (AP), Februrary 24, 2009
wjz.com, February 25, 2009
ABC2News.com, Februrary 24, 2009
somd.com, February 24, 2009
thebaynet.com, February 27, 2009
******************************************************************************************
In the News: Southern Maryland Advertiser, 2006
In the News: Southern Maryland Advertiser, February 13, 2004