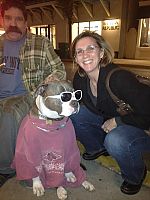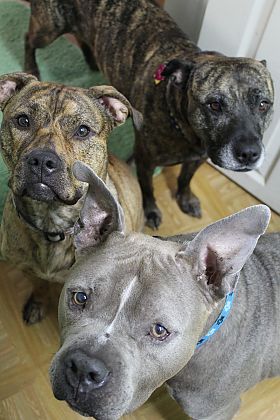 Laura, Owner Bella Coco, Jeffrey, Neo
My mission is to care for your pets in the best way possible when you can't. I am committed to the standards of excellence and in creating an environment that is healthy, safe, and recreational for our four legged companions. This includes continuing the excellence of care already exemplified by the dedicated staff; the care I would want and expect of my own pets. I plan and strive for protecting the health and well-being of our furry friends and being committed to the pet owners.
HIGH STANDARDS
CARING
MAKING A DIFFERENCE
******************
Regionally Recognized for over ten years for providing a clean, safe, and fun, pet experience with friendly and professional staff!

Chesapeake Pet Resort & Day Spa
Southern Maryland's Favorite Pet Care Retreat
Our goal is to treat your pets like our own in a clean, safe, and interactive environment. Our staff is trained to focus on the individual needs of our pet guests,and their families, with attention to detail in all aspects of your pet's physical and emotional care. Whether your pet is visiting us just for the day, or for a grooming appointment, or long term stay, we pride ourselves in providing the best care possible so you don't have to worry. Our customers frequently tell us they were able to enjoy their travel so much more because they knew their pets were in good hands. New customers are encouraged to tour our facility unannounced and to register for their complimentary free day of 'Meet n' Greet" Doggie Daycare to initiate themselves to our facility and family style staff convictions.
Why We're Different: